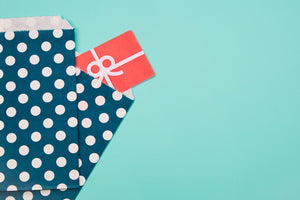 Gift Card
Regular price £10.00 Sale
Not sure what to choose as a gift? 
Then our gift card is the answer. 
Choose the amount that you want for the gift card from the dropdown menu and then your lucky recipient can choose what they fancy whether it be a relaxing bath salt pouch, an invigorating shower steamer, a soothing face mask or simply a few bars of soap. The choice is theirs.
Once purchased you will receive an email with a gift card redemption code. You can then forward this onto the person receiving the gift at a time to suit you.  
They will need to use this code at checkout. If they don't spend it all at once it will stay on the card until they are ready to purchase again. If they choose something that is more than the value of the gift card then there will be an option for them to add an additional payment. 
Nice and simple. 
Please note this is not a physical card it is an online code